To enable HomeKit Secure Video, you need:
You will also need one or more compatible cameras:
HomeKit Secure Video recording is not supported by the 2021 model Nest Doorbell (battery), any pre-2021 model cameras, or cameras running off battery or solar power.
If your set-up does not meet these requirements (for example, because all of your cameras are incompatible models), live video/audio, notifications and automations will still be available, but HomeKit Secure Video recording will not be available.
If your set-up meets these requirements and HomeKit Secure Video is enabled in Starling Home Hub's configuration, but you do not see HomeKit Secure Video's event timeline in the Home app, and/or camera activity does not result in recording to the event timeline, please complete the checks in order as listed below.
Check that HomeKit Secure Video in enabled in Starling Home Hub's configuration
When you set up your hub, HomeKit Secure Video is initially turned off for all cameras.
To turn on HomeKit Secure Video to enable event recording, go to the Starling Home Hub app, navigate to the HomeKit Secure Video section, and select (check) the cameras you wish to enroll. Up to 10 cameras can be selected.



Check that event recording is enabled in Apple Home
Start the live view for your cameras, then press the 'gears' icon at the top of the screen. Select Recording Options, then make sure that When Home and/or When Away are set to Stream & Allow Recording. We also recommend that, under, More Options, you select Any Motion is Detected.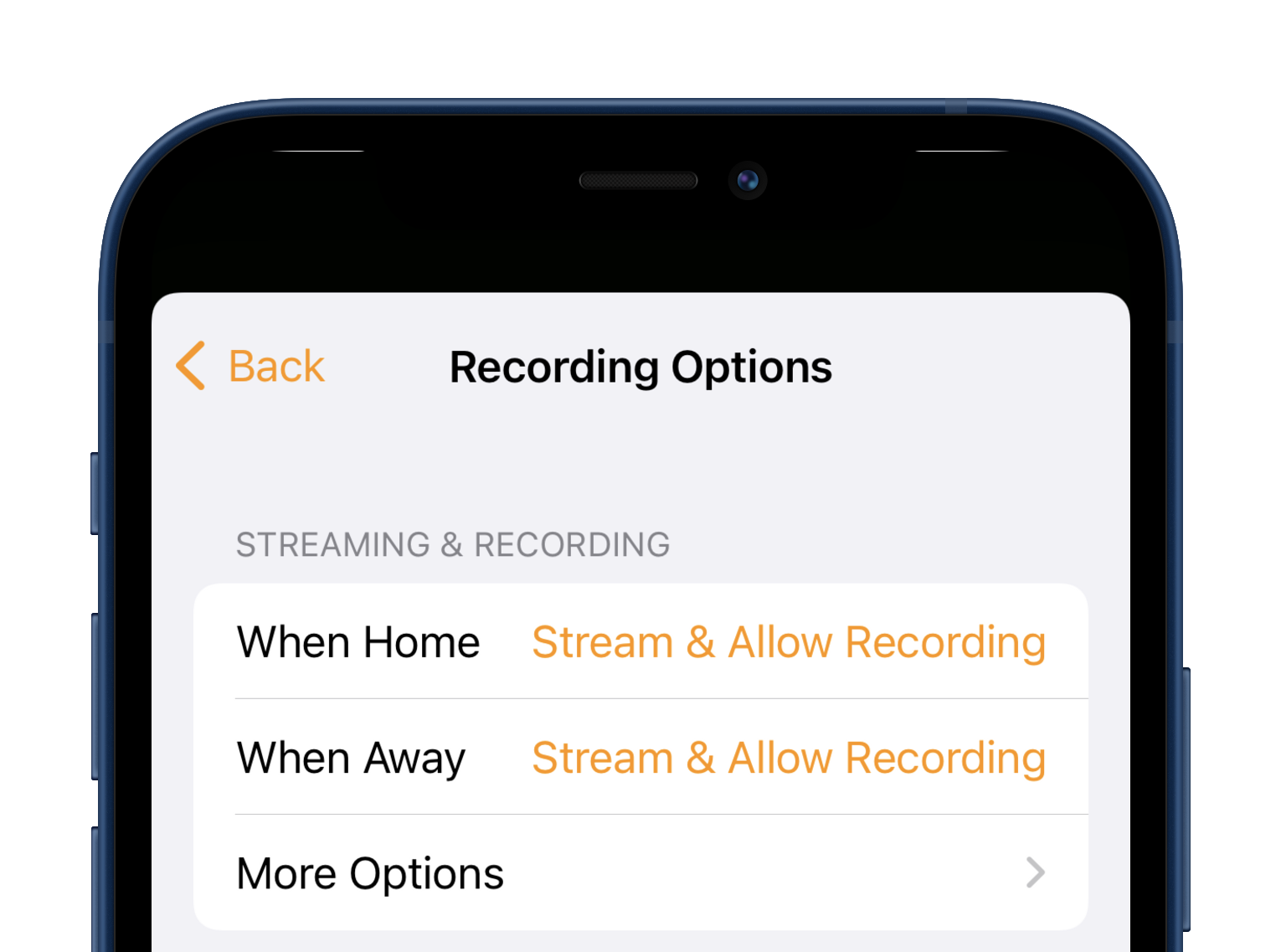 Check Google Home app settings
In the Google Home app, go to the camera's live view, press the 'gears' icon at the top to navigate to the camera's settings, press Video, then make sure that Video history is not set to Off.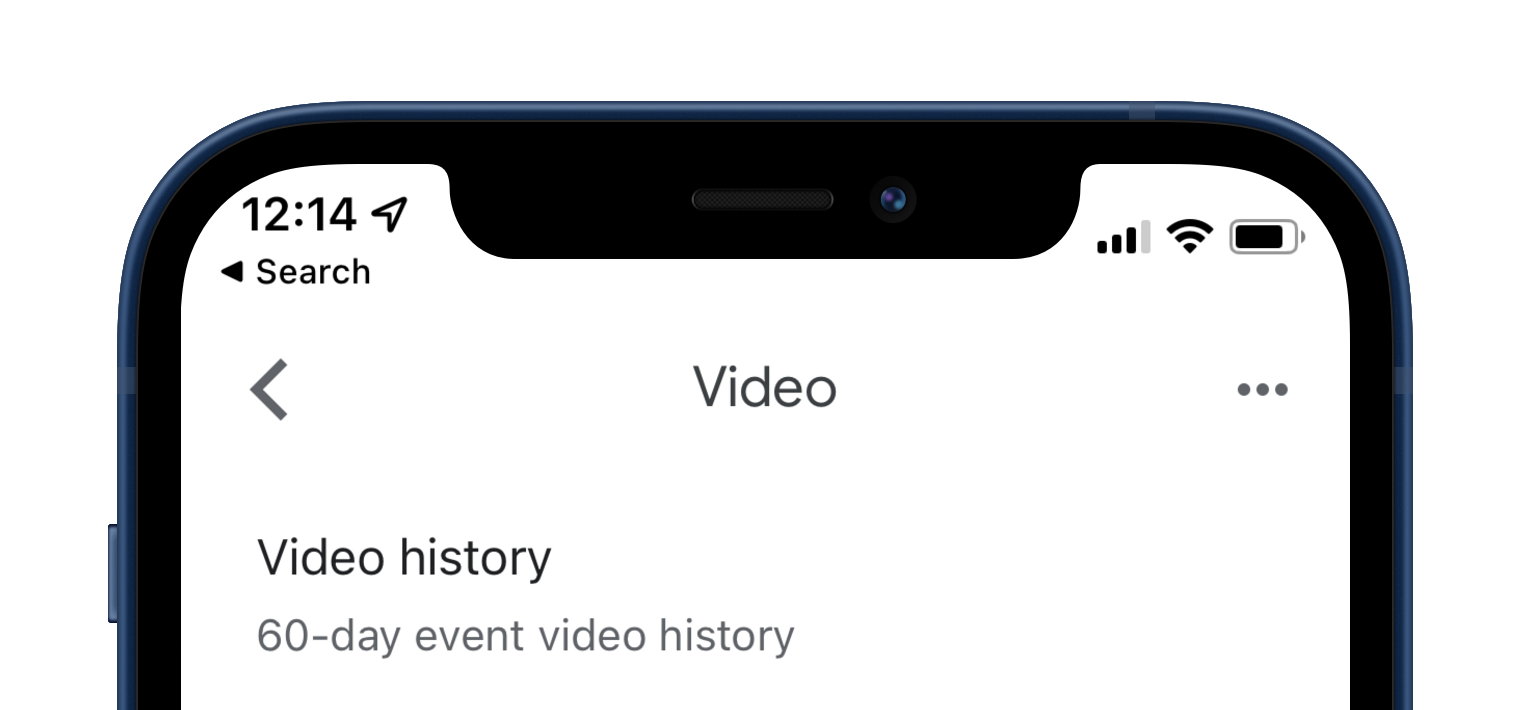 Then, in the camera's settings, press Events and check the camera is set up to detect the events that you are interested in (for example, people) under Seen events.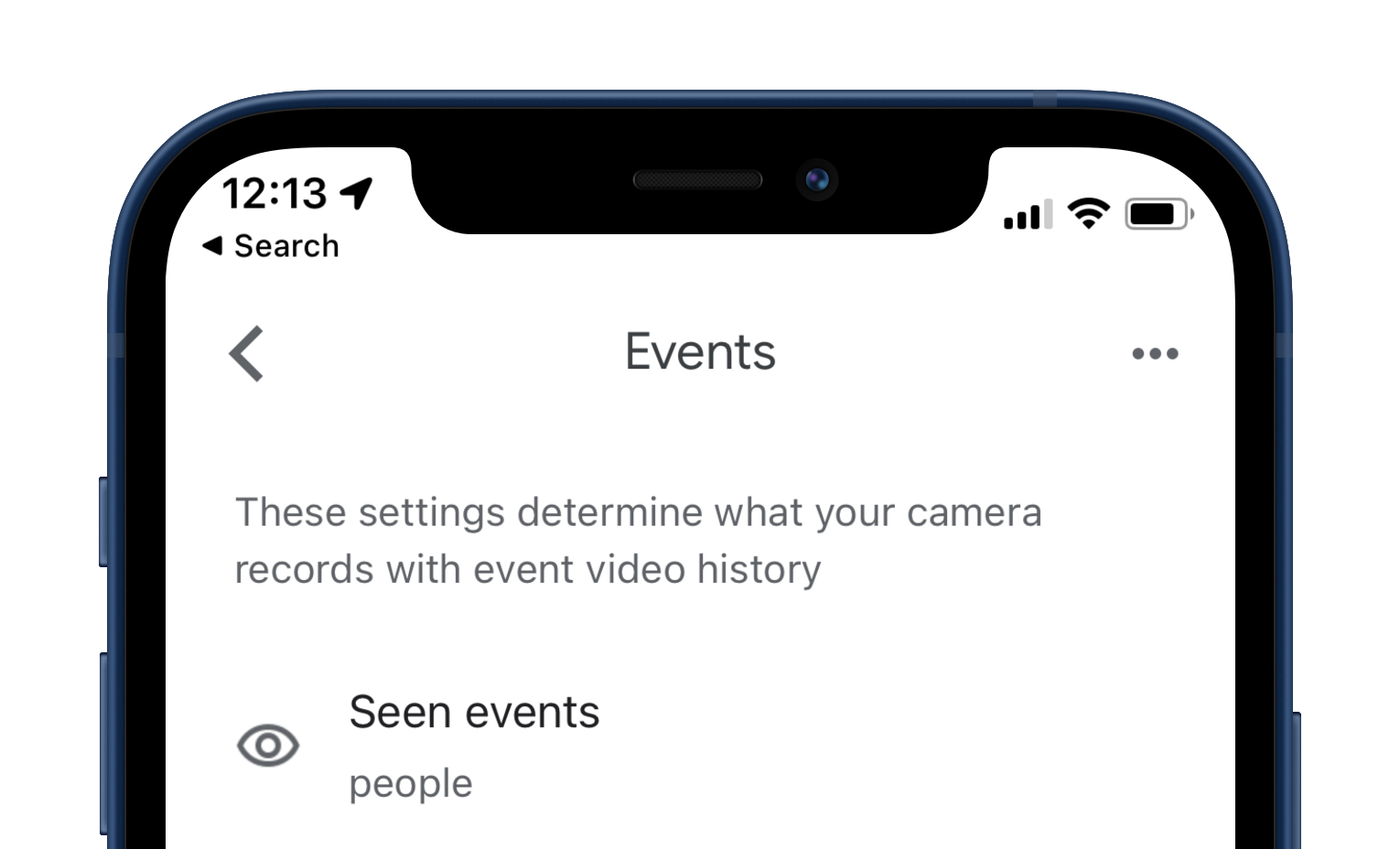 Check camera is connected to power
If you have a Nest Cam (battery), it must be connected to a power source for HomeKit Secure Video to record events. No events will be recorded while the camera is running off battery power. So, please check that your camera is connected to a power source.
Check your HomeKit Hub is set up correctly
HomeKit Secure Video, including iCloud recording, is centrally managed by the Apple device currently configured as your Apple HomeKit Hub. To check this device, in the Apple Home app, press the 'house' icon in the top left, Home Settings, Home Hubs & Bridges and look under the HOME HUBS section at the top. At least one Apple device should show as Connected. Please reboot this device.
If all devices in the HOME HUBS list are shown as Standby or Disconnected, then please reboot all the listed devices.
If the HOME HUBS section is not shown at all, it means you do not have an Apple HomeKit Hub configured, and so you will need to set one up as per Apple's HomeKit Hub set-up guide.
What to do if you still have issues
If you have followed all the steps in this guide and HomeKit Secure Video recording is still not working correctly for you, please contact Starling Support with a complete description of your problem.